SIMPLE, THE BEST

INTERIOR PROJECT / 2020
Space Type / Residential
Floor Area / 80 m²
Location / New Taipei City.Taiwan
Main Materials / Wood Veener. Pandomo. Laminate Flooring
Photography / Andy's Photography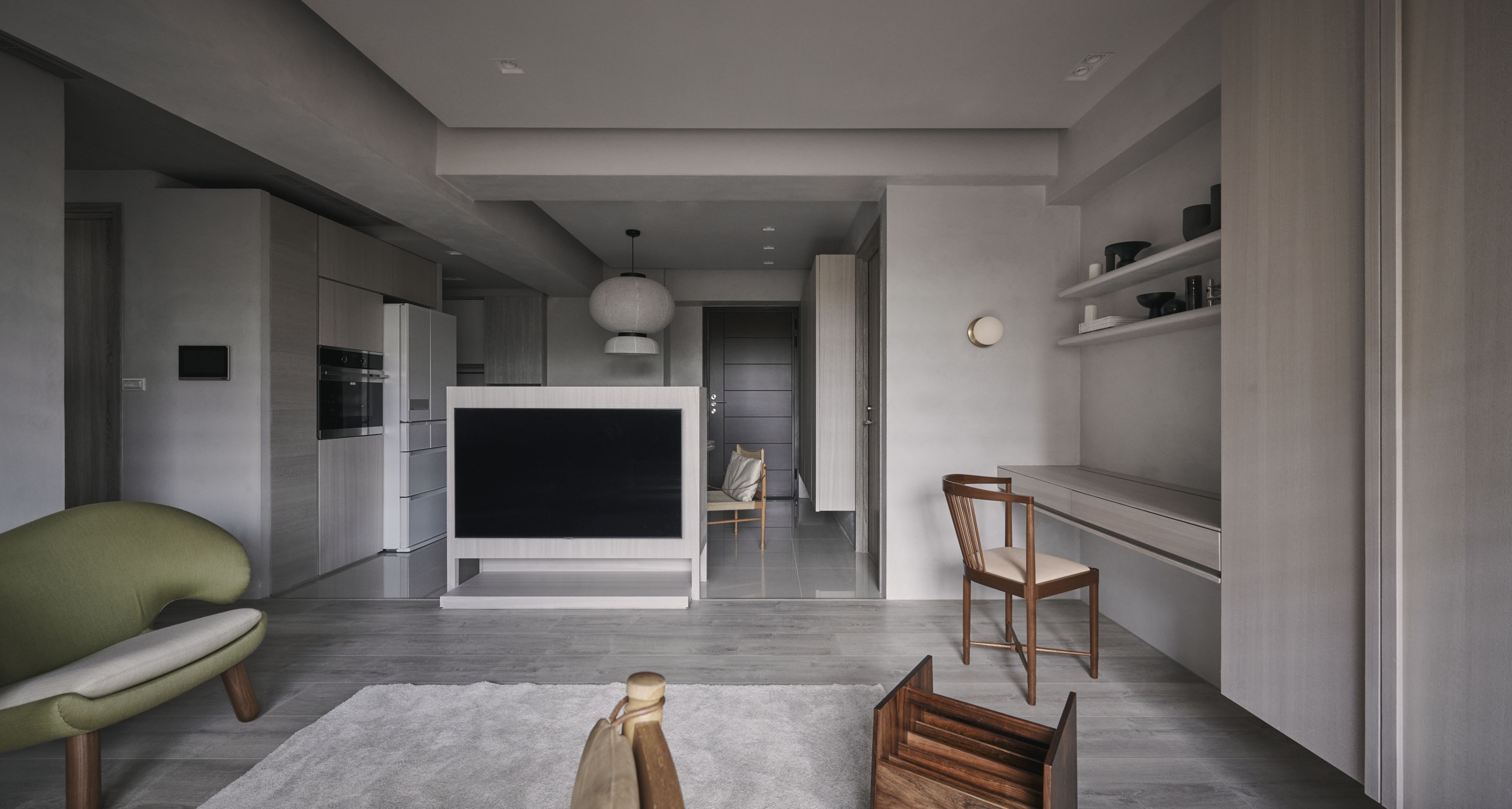 Pure, clean, undisturbed. Simple is the best.

Space. We used warm grey as the main color tone, hoping to bring in a warm and tranquil atmosphere; Design. We abandoned complicated shapes and organized the lines in an orderly way to reduce visual disturbance.

Material. We chose a special paint with handcrafted feel and lacewood, which is distinctive for its delicate grain, to create texture and shade variations within the one color tone.

Layout. We removed a wall to give the living room and the master bedroom extra space. We also faced the living room towards the dining area to strengthen the connection between the two spaces, allowing more interactions between the hosts and their guests during entertaining.

Ceiling. We deliberately left a gap between the ceiling and the side of the beam to create a stereoscopic effect. Intentionally, we also kept the beam exposed so that the height of the space would not have to be sacrificed.

Lastly, furniture choice. We selected Danish designer's pieces, which interpret the whole space as an enchanting story. Like a sprinkle of shredded chili on the pasta and cinnamon powder on the cappuccino, the furniture completed the space with a final touch of perfection.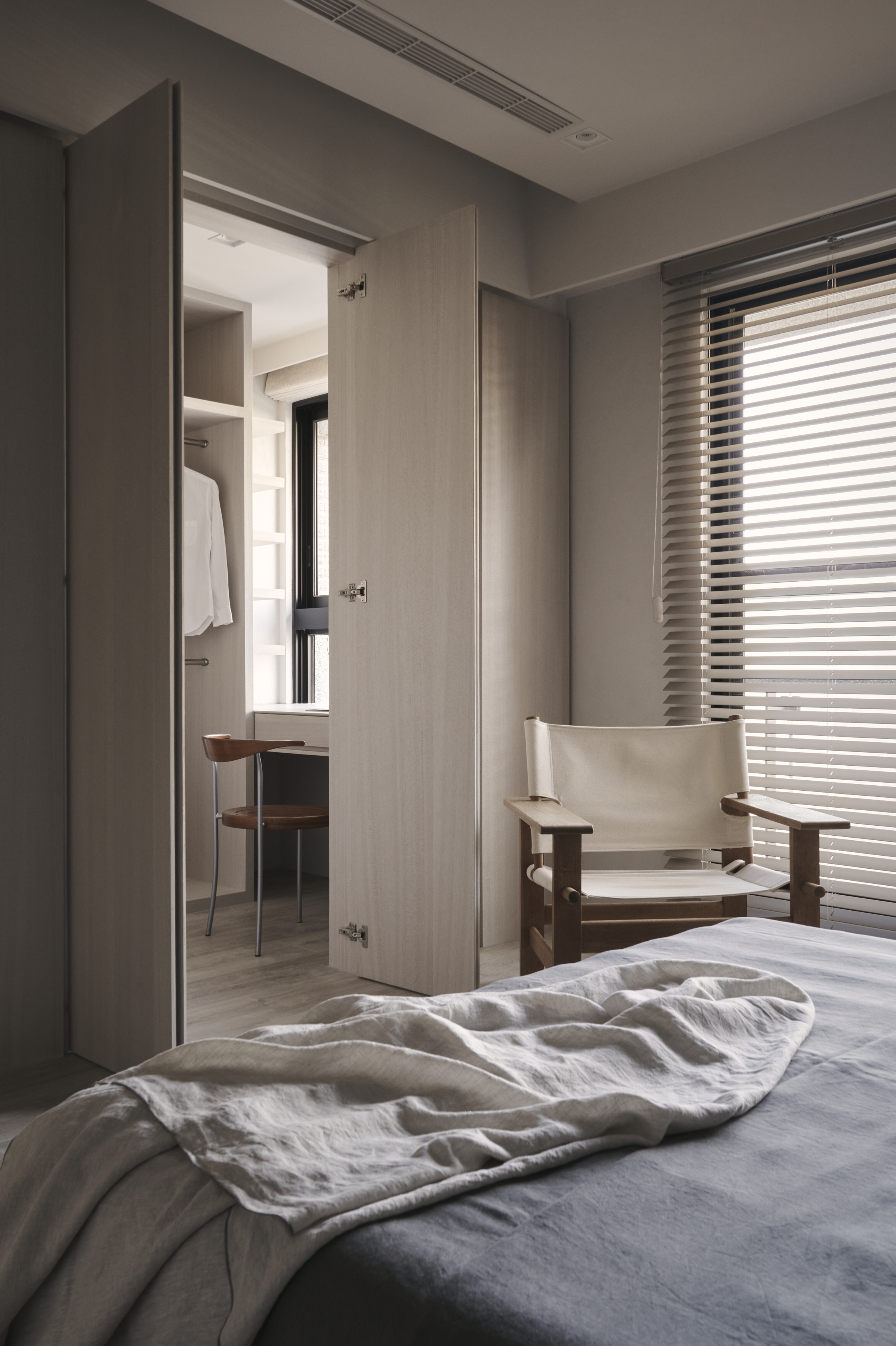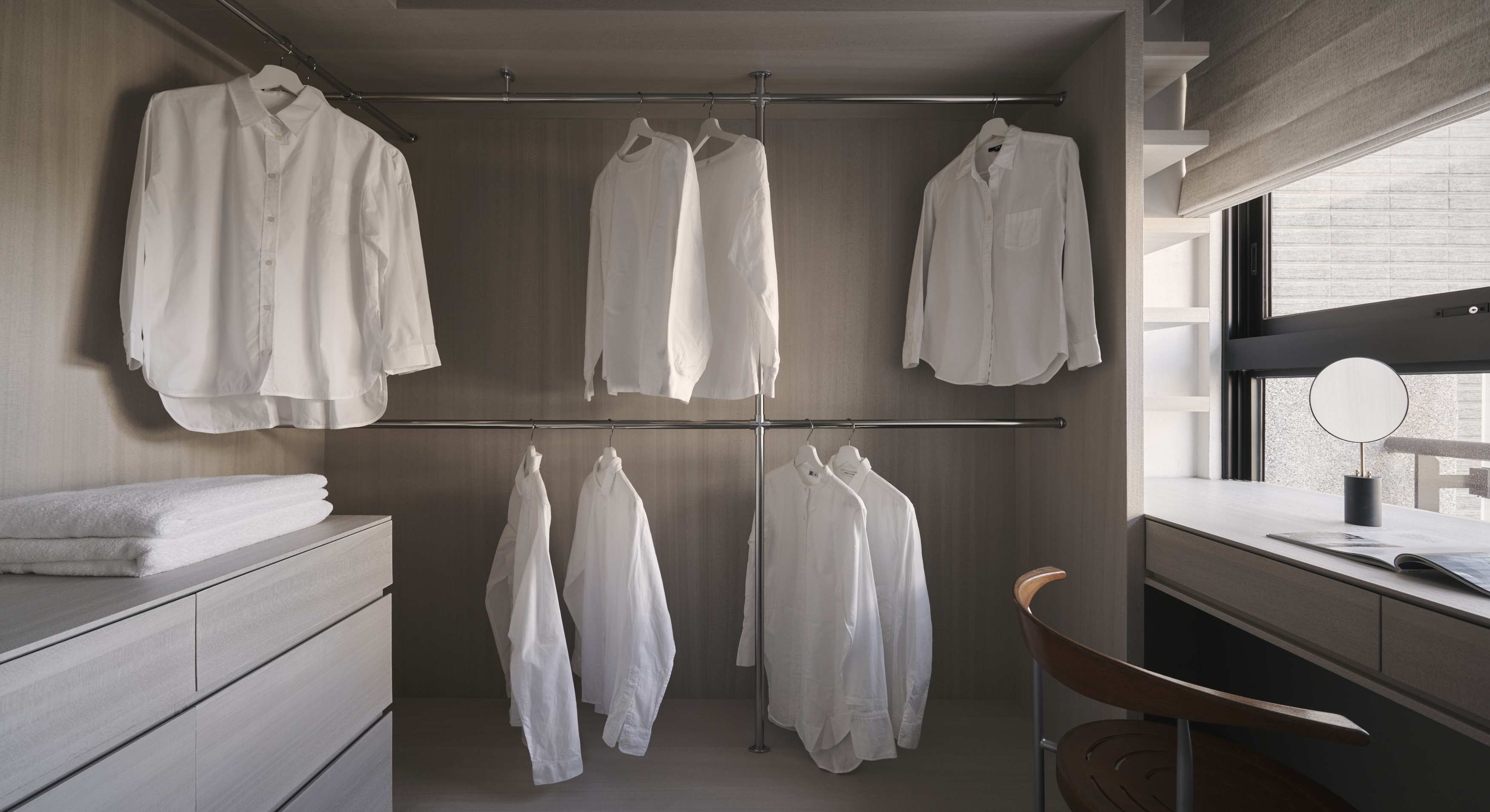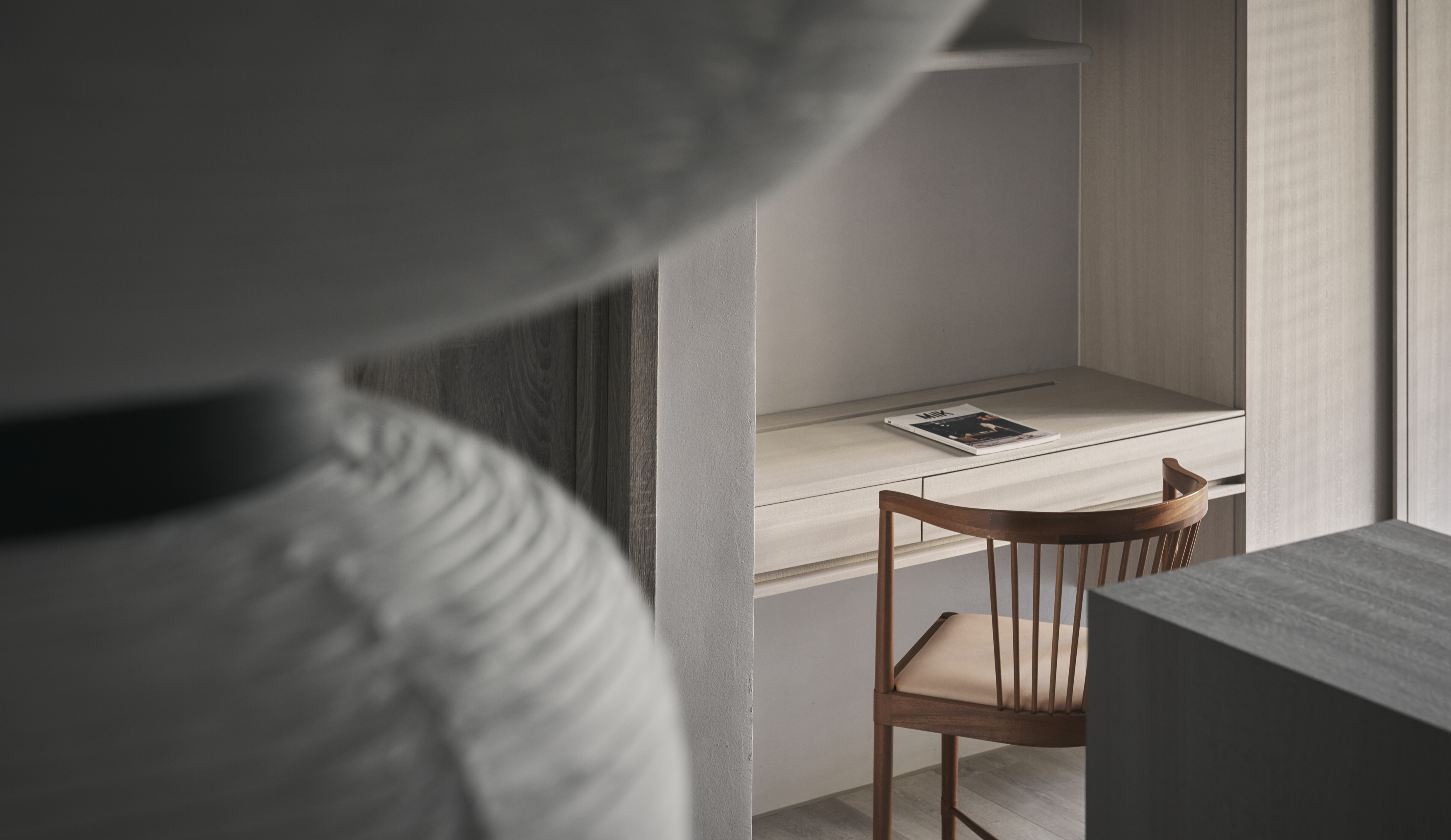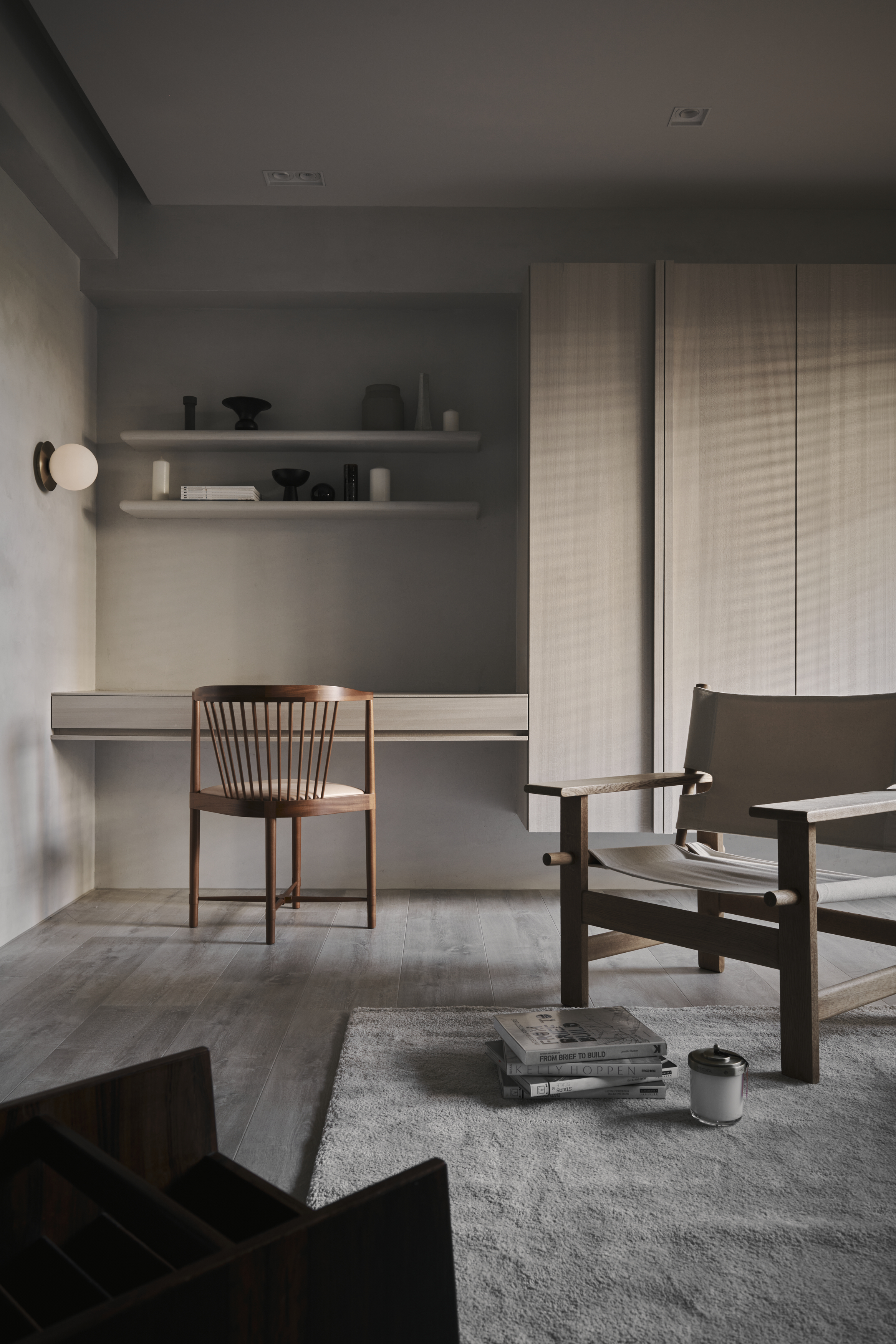 ︎︎︎