FLOATING BOARDS & BLOCK
INTERIOR PROJECT / 2020
Space Type / Residential
Floor Area / 159 m²
Location / Taoyuan.Taiwan
Main Materials / Oak Wood Veener. Painting Iron. Paint. Glass. Tiles. Engineered Flooring
Photography / Andy's Photography
We started our design process by analyzing the major problems of the space.
There was a huge beam crossing the living room and the master bedroom, bringing an uncomfortable sense of oppression. Also, the two large windows in the living room were not horizontally aligned.
To weaken the oppressive and unbalanced visual impression, we decided to adopt the concept of "floating boards and blocks" as our design strategy.

On the ceiling, we used a floating thin board to invisiblize most of the beam. Above the bar area, we created a drop-down block to cover all the pipes. The beam turned out to be like a thread stitching up the two structures. Separating the board and the block makes the ceiling design seem more stereoscopic. On the other hand, the grooves it created can function as air outlets and indirect lighting, cleverly avoiding the possible visual disturbance brought by the electric equipment.
The storage and seating at the entrance were integrated into the shape of the TV wall. The design of the iron sheet and cabinets echoes with the layering of the ceiling installations. The carpentry neither touches the ceiling nor the floor, creating a light and airy feel.
Lastly, we installed sophisticated maroon blinds on the high and low windows. Not only do these red color patches give the room a playful tone, but they also add dynamic vibes to this static space.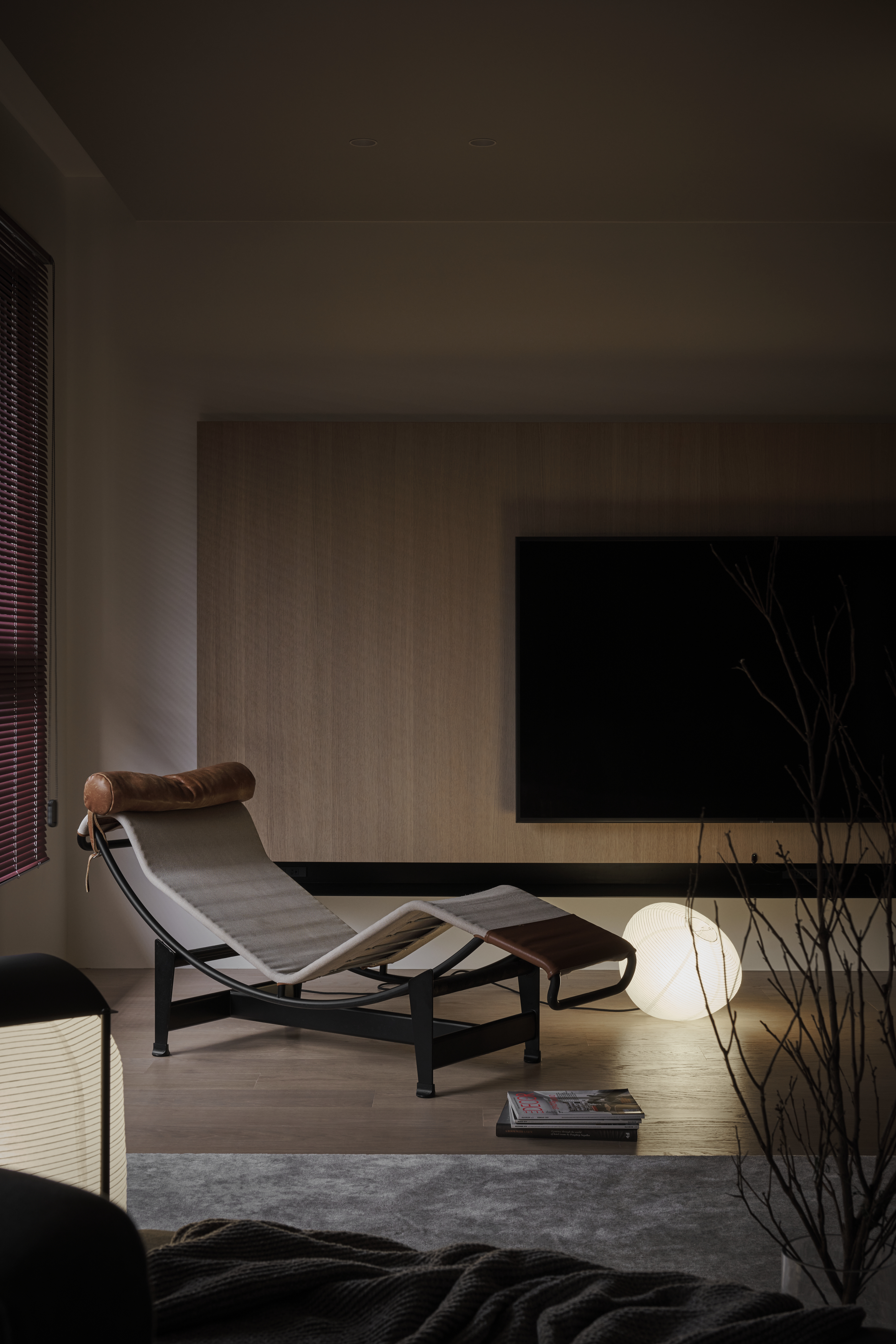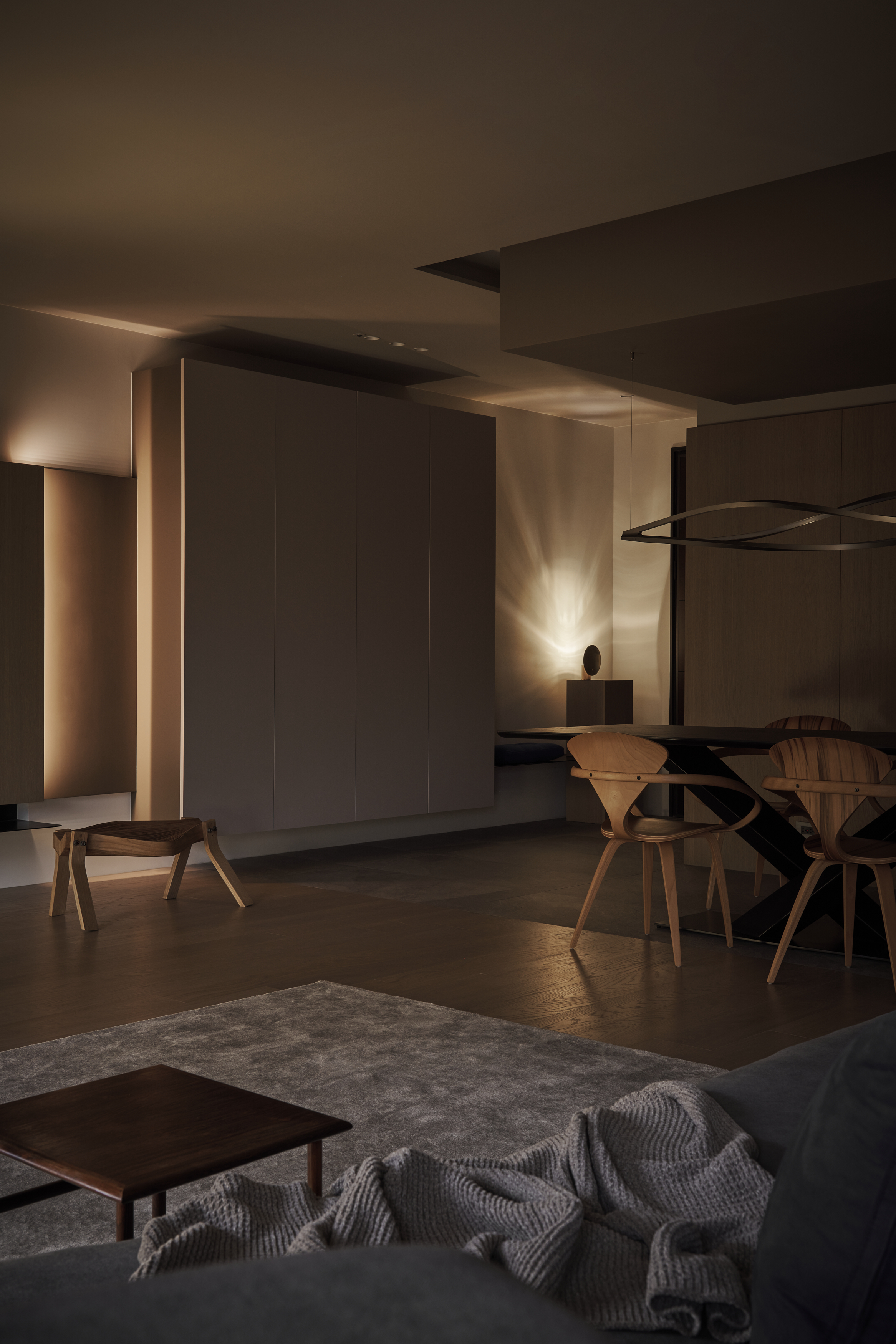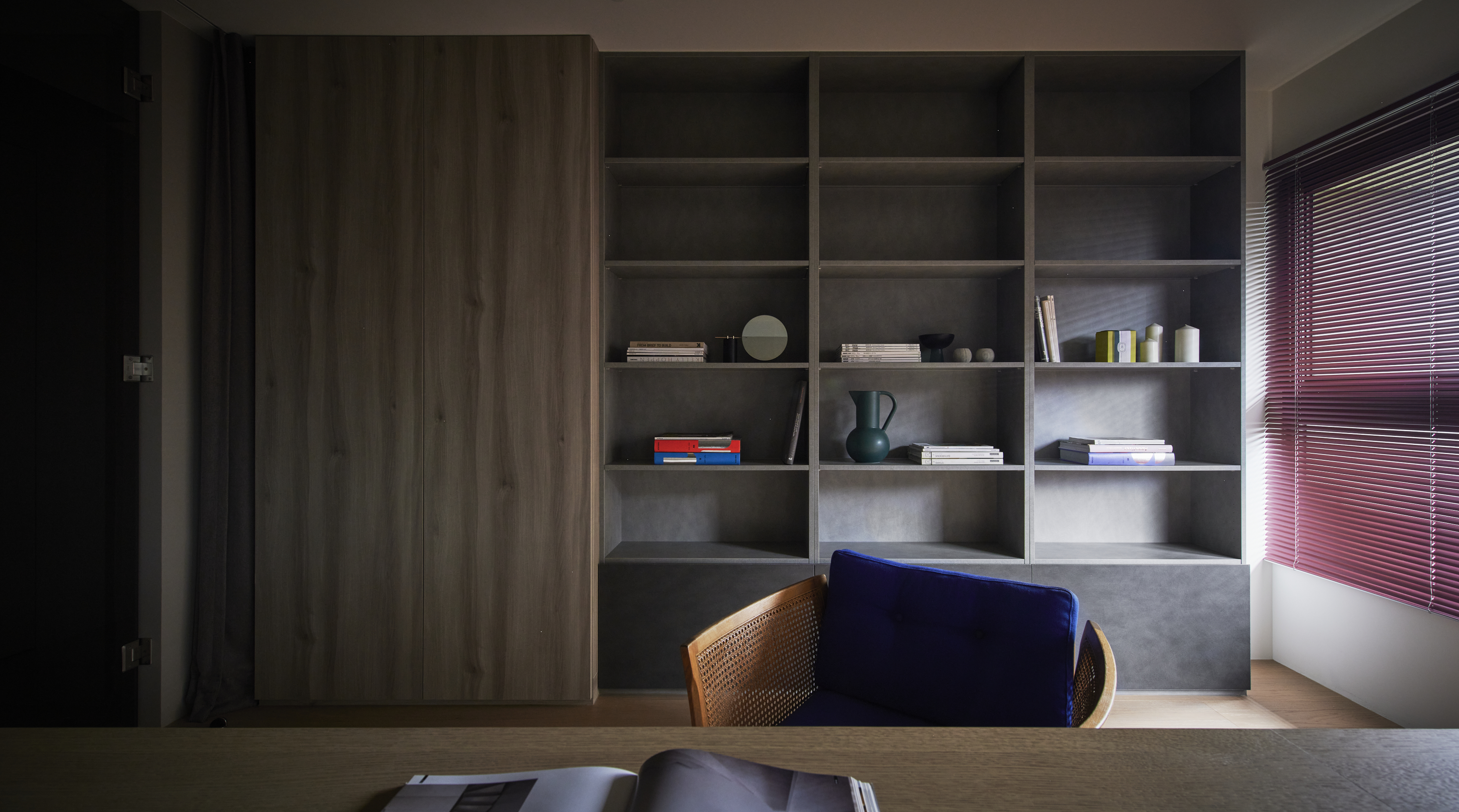 ︎︎︎